What Does It Take To Buy A Home
🏡Thinking Of Buying A Home?
Not Sure Where To Start.......
Start Here ⬇️
Join Sydney Styler Hamren with Keller Williams Realty Norco and Dustin Sanders with Home Financing INC. as they host A HOME BUYER SEMINAR.
Everything you need to know to make buying a home easier. From qualifying for a mortgage all the way to the close of escrow. Get your questions answered.
Where:
Keller Williams Realty Norco
3646 Hamner Ave.
Norco CA 92860


When:
Saturday August 26, 2017
Time:
9:30 AM - 11:00Am

Home buying has certainly changed over the years. To find out more about what it takes to buy a home in today's market, this is an opportunity you want to take advantage of and one that can add to your home buying experience.
Topics you can expect to be covered:
What does it take to qualify for a home loan?

What options are available to you for financing?

How can you improve your credit?

How Much does it cost to buy a home?

What questions do you ask when making an offer?


What happens during escrow?

How long does it take to buy a home?

Your hosts will provide you valuable information regarding the home buying process. Whether you are actively looking for homes right now or planning a purchase next year, this opportunity can help you be fully prepared and know what to expect when buying a home. Mark your calendars and take the time to know where you are going and what it takes to get there.


You can R.S.V.P or request more information by texting "
Buy A Home
" to 951-692-4521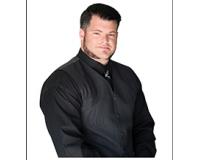 Dustin is 1 part sideburns, 2 parts top producing realtor, and 3 parts family man with a philosophy to go the extra mile. Sideburns aside, Dustin has made Corona his home with his wife Kari and their....