Waterfront Properties For Sale In 5 CA Beach Cities

Summer Is almost here & moving closer to the beach is always an option to beat the summer heat. Take a moment to view a few of the possibilities that await you when you are looking to buy a house near the beach. Searches are already set up for you or you can sign up and customize a search specifically for your needs. Remember to call Dustin Sweeter with the Sweeter Real Estate Group for more information and availability.
Waterfront
Properties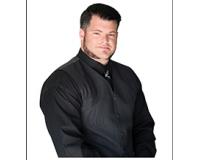 Dustin is 1 part sideburns, 2 parts top producing realtor, and 3 parts family man with a philosophy to go the extra mile. Sideburns aside, Dustin has made Corona his home with his wife Kari and their....