Sweeter Real Estate Group Sells Home In Moreno Valley 92555
Sweeter Real Estate Group Sells Home In Moreno Valley 92555
Keller Williams Realty Agent Dustin Sweeter of the Sweeter Real Estate Group sold another home in Moreno Valley
This Moreno Valley home was listed for sale in June and was under contract by the end of the month with Dustin Sweeter representing the buyer.
This two story home located in the Stone Ridge Ranch gated community listed for sale at $315,000 and closed escrow at $300,500. This home measures at 1,932 square feet and has a lot size of 4,356 square feet offering 4 bedrooms and 2 and a half bathrooms. The community features 2 private parks with BBQ picnic areas and is close to shopping and freeway access. The home was recently remodeled with new flooring, fresh paint, granite counter tops in the kitchen, and new appliances. It is always a joy when the Sweeter Real Estate Group gets to hand over keys to a buyer's dream home. We appreciate the trust in negotiating the purchase of this home and wish many years of joy to the buyers as they settle in.
The home is located on Cobblestone Lane in Moreno Valley CA 92555. During the month of July, 49 homes (SFR) sold in Moreno Valley (92555). Currently, there are over 100 homes for sale in this zip code, 74 pending sale in escrow , and almost 30 that are accepting back up offers. The Sweeter Real Estate Group was thrilled to represent the buyers during the sale of this home and if you know someone interested in buying a home in Moreno Valley, the Sweeter Real Estate Group will be thrilled to help them too!

See below for the most recent break down of sales in the month of August 2016. These are averages for the first 17 days of August based on publish date of this post. We do recommend consulting with a professional to see what recent activity is happening in your neighborhood if you are considering selling your home.
*Moreno Valley 92555 Closed Sales From August 1, 2016 to August 17, 2016

(17)



List Price
Selling Price
BR
BA
Year Built
SqFt
Lot SqFt
Min
200,000
210,000
3
2.00
1978
1,220
3,920
Max
399,900
415,000
5
4.00
2016
3,307
20,909
Avg
311,441
316,764
4
2.94
2003
2,391
7,713

*information courtesy of the MLS as of August 17, 2016 and subject to change with Realtor updates



Dustin Sweeter with the Sweeter Real Estate Group is an award winning agent that specializes in North Orange County and Inland Empire. When you contact the Sweeter Real Estate Group to buy a home or sell your home, you can count on personalized service to meet and exceed your expectations.
Call Dustin TODAY to make your next move! 714-514-5004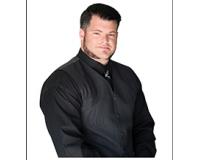 Dustin is 1 part sideburns, 2 parts top producing realtor, and 3 parts family man with a philosophy to go the extra mile. Sideburns aside, Dustin has made Corona his home with his wife Kari and their....