Sweeter Real Estate Group Sells Home In Corona CA 92880
Sweeter Real Estate Group Sells Home In Corona CA
Keller Williams Realty Agent Dustin Sweeter of the Sweeter Real Estate Group sold another home in Corona, CA 92880
This Corona home was listed for sale in the last day of March and was under contract by mid May with Dustin Sweeter representing the buyer. This home was originally listed at $499,900 and closed escrow at $482,000. This two story home measures at 2,748 square feet and has a lot size of 8,712 square feet offering 4 bedrooms and 2 full bathrooms, 1 half bathroom, and 1 quarter bathroom. In addition to all the living space, the home offers custom built cabinetry, RV parking, 3 car garage, and salt water pool. The master bedroom featured double door entry with vaulted ceilings, large walk in closet and deep soaking tub. Always a joy when the Sweeter Real Estate Group gets to hand over keys to a buyer's dream home. We appreciate the trust in negotiating the purchase of this home and wish many years of joy to the buyers as they settle in.
The home is located on Doverwood Street and is part of the Fairview Estates tract found in a small pocket of homes that border Norco and Eastvale. During the month of June, 7 homes sold in this particular pocket of Corona and as of June 29th, there are 11 homes accepting back up offers, 11 homes pending, and 15 homes currently available for sale. The Sweeter Real Estate Group was happy to represent the buyers during the sale of this home and if you know someone interested in buying a home in Corona, the Sweeter Real Estate Group will be happy to help them too!

See below for the most recent break down of sales in the month of June 2016. These are averages and we do recommend consulting with a professional to see what recent activity is happening in your neighborhood if you are considering selling your home.
Corona 92880 Closed Sale June 2016

(7)





List Price
ADOM
Selling Price
BR
BA
Year Built
SqFt
Lot SqFt
Min
359,900
12
365,000
3
2.00
1975
1,094
2,178
Max
490,000
75
482,000
4
4.00
1998
2,748
8,712

Avg

411,986

45

406,357

3

2.71

1987

1,684

6,036
*information courtesy of the MLS as of June 29, 2016 and subject to change with Realtor updates
Dustin Sweeter with the Sweeter Real Estate Group is an award winning agent that specializes in North Orange County and Inland Empire. When you contact the Sweeter Real Estate Group to buy a home or sell your home, you can count on personalized service to meet and exceed your expectations. Call Dustin TODAY to make your next move! 714-514-5004
Search Other Neighborhoods in Corona
Search Houses For Sale in Chino CA
Search Houses For Sale In Chino Hills CA
Search Houses For Sale in Riverside CA
Search Houses For Sale in Anaheim Hills CA

Search Houses For Sale in Yorba Linda CA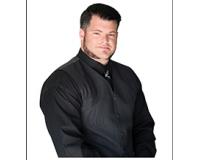 Dustin is 1 part sideburns, 2 parts top producing realtor, and 3 parts family man with a philosophy to go the extra mile. Sideburns aside, Dustin has made Corona his home with his wife Kari and their....