Houses And Horse Property For Sale In Yorba Linda CA
Yorba Linda, The Land of Gracious Living
Call Dustin Sweeter & The Sweeter Real Estate Group
for more information on buying a house or selling a house in Yorba Linda
714-514-5004


A few facts about Yorba Linda:
Where is Yorba Linda: Yorba Linda is a city in North Eastern Orange County

Primary Commercial District: Savi Ranch

Most Famous Resident: Richard Nixon

How Big Is Yorba Linda: 213 centerline miles

What the heck is a centerline mile: The total length of a given road from its starting point to its end point.
Another interesting fact about the houses and horse property for sale in Yorba Linda is that in 2015, 85 houses sold in Yorba Linda that had a 1/2 acre lot size or bigger. A majority of the houses that sold last year were between the 1.2 - 1.3 million dollar range. The lowest price home to have sold last year was a 5 bedroom, 2 bath home that measured 2189 square feet, built in 1973 and resting on a lot size of 23,028 square feet. This home sold as a short sale for $645,900. On the other end of the spectrum, the highest closed sale last year was a 5 bedroom, 6 bath home measuring 7,258 square feet and resting on a 73,233 square foot lot. This home was built in 1977 and sold for $3,885,000.

This year to date 16 houses with 1/2 acre lot sizes or more have successfully sold. Twelve of those houses closed escrow over 1 Million Dollars and the highest sale so far closing at $2.1 Million. As of today according to our Multiple Listing Service, there are 37 houses for sale that offer 1/2 acre or more in lot size. If you are interested in buying a for a house in Yorba Linda with a large lot, some searches have been provided for you below.
Custom Searches Designed For You


Click Here For Sweeter Real Estate Group North Orange County Edition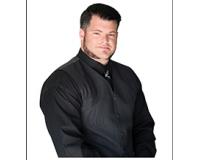 Dustin is 1 part sideburns, 2 parts top producing realtor, and 3 parts family man with a philosophy to go the extra mile. Sideburns aside, Dustin has made Corona his home with his wife Kari and their....