HAPPY THANKSGIVING!!!
We want to give thanks to all our clients, friends, and family as we share in this day of GRATITUDE.
With grateful hearts we wish you love and laughter as we all settle in to our traditions. Whether you are hosting your first Thanksgiving in your new home or you are traveling to enjoy a feast at another destination, we wish you the most joyous of days spent with your loved ones!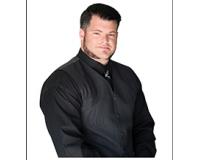 Dustin is 1 part sideburns, 2 parts top producing realtor, and 3 parts family man with a philosophy to go the extra mile. Sideburns aside, Dustin has made Corona his home with his wife Kari and their....